Every year, we like to design our own holiday cards to send to colleagues, friends & family. This year, we're happy to announce that the card designs are included in every purchase of our latest holiday EP. We have three designs this year, all inspired from our original holiday songs, and you get all three of them for FREE when you get the EP! If you don't want to buy the EP, you can still buy the cards. You get all three for just $1.00. We will donate the revenue from the cards at the end of the year.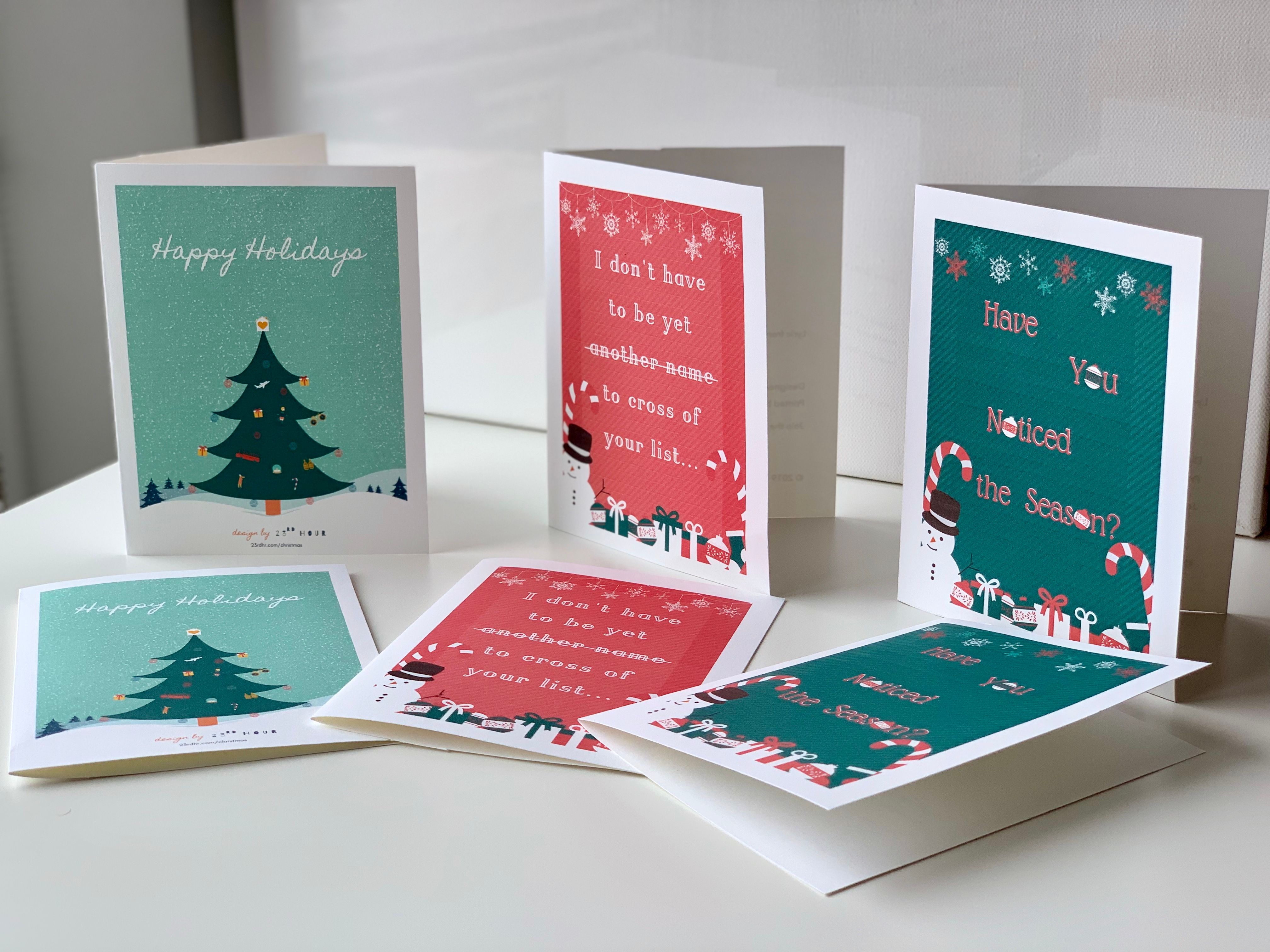 HOW TO GET THE DESIGNS: 
Head to 23rdhr.com/christmas. If you buy the EP "Home for the Holidays", it will be among your bonus files. If you prefer to buy the cards only, scroll a little further down and you'll see the option to buy the cards. 
HOW IT WORKS:
We've set it up to be as simple as possible. The PDFs you will receive will have two identical cards on each page. All you have to do is print, separate, write & send!
PAPER SIZE:
The designs will print beautifully on standard US letter size paper.
PAPER TYPE:
You can use any paper type you prefer. You can get card paper from your favorite office supply stores. We personally prefer to buy the type that is pre-perforated so that the cards separate with just a gentle pull. No need for scissors! You can get them from Amazon and they come with envelopes too!
Note: We are part of Amazon's affiliates program. Should you click and buy this item, we would receive a small referral commission at no extra cost to you.